As you travel solo, being totally responsible for yourself, it's inevitable that you will discover just how capable you are. I discovered a part of me I never knew existed when I had to confront everything that was out of my comfort zone.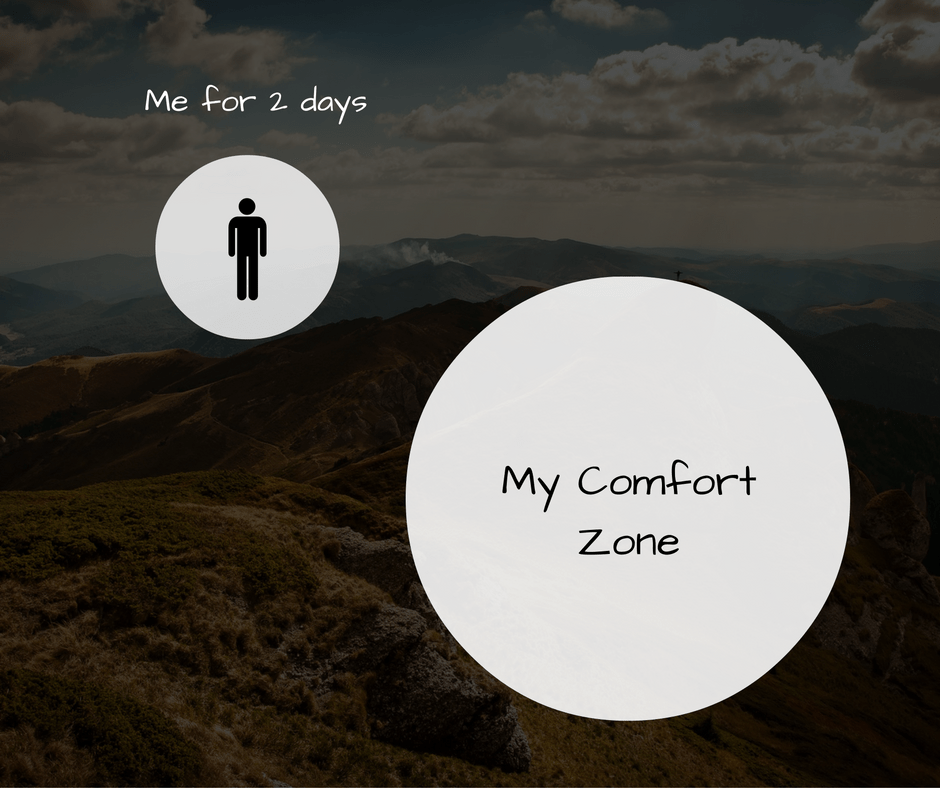 Like everyone who has ever received an advice on travelling somewhere alone, I too received one. I added travelling to a place alone into my this year's resolution, just to know what the hype is all about. Believe me, it's worth all the hype!
Madikeri, a hill station in Karnataka is where I decided to try my first solo trip. Its a little far from Bangalore so taking a car didn't seem like a good idea. I took a night bus and reached Madikeri around 4:00 A.M. It was dark, 14° cold and I just landed at a place I knew absolutely nothing about. I could call no one, there was no one around I could ask for directions, I was scared, I was cold and I can't stand there on a deserted road so I kept walking on a road that had street lights.
Like a child, I was praying the sun would show up a little early that day. I didn't find sun but found hope when I saw the city bus station in a few meters. I went inside, had a coffee and waited there till 7:00 A.M.
I had booked a 2 day home stay at Civet Creek Camp, Bettigeri. I got into the bus I needed to take to reach the camp. I paid the conductor and took the ticket. The bus moved through the greenest forest I have ever seen in life.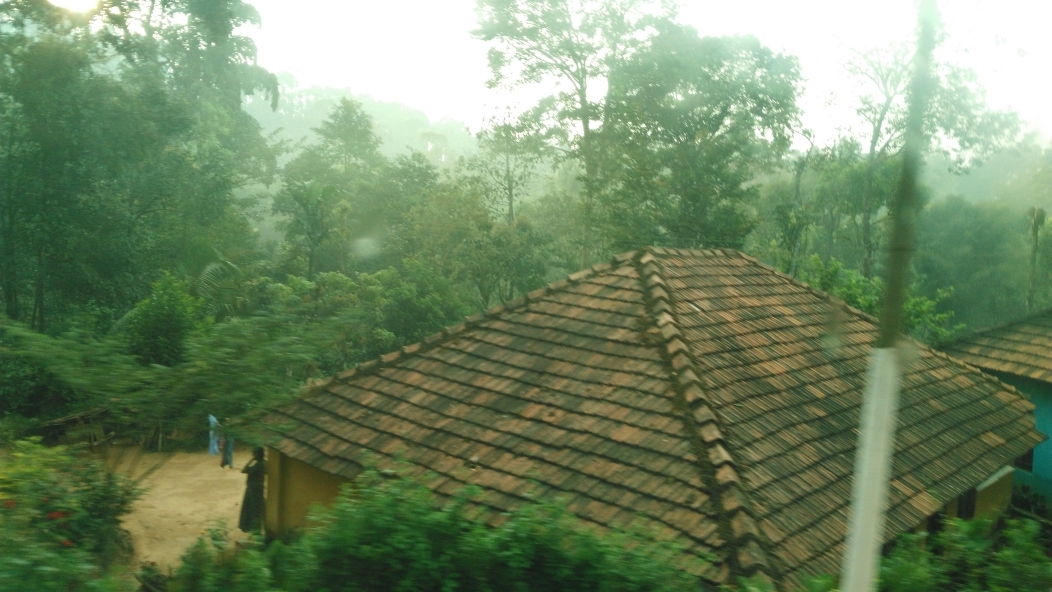 While my eyes were enjoying the scenery I totally forgot I didn't ask the driver to remind me when the bus reaches Bettigeri. I rushed to the conductor and asked him about my stop for which he said the bus was already 3 stops ahead. I got down at the next stop and took another bus back. I can't make mistakes anymore so I asked a passenger to help me, he did and made me get down at Bettigeri Village. I approached a stranger and asked him about Civet Creek Estate. He told me I should have got down 2 stops later because that's where Bettigeri town is. I hate buses! I was angry on myself and felt the whole idea of a solo trip to be a disaster. The exact moment a friend from Bangalore called me and gave me the most important advice of my life – "Stop looking at Google Map!" and helped me with the direction. I can't rely on buses anymore, so I walked the remaining distance.
After reaching the town I took an auto to reach the camp site. All my worries and fears vanished the moment I saw how beautiful the place was. This is where I was going to spend my next two days.
The host was surprised I was alone because the camp doesn't get lone guests so often. The last time some one came there alone was last year. Ouch! I wonder what he was thinking about me.
He took me to my tent, brought me coffee and left the place. It was silent and all I could hear was the sound of birds. There was no signal in my phone so absolutely no one I could talk to or chat on Whatsapp. I felt totally disconnected from my world.
While I was sitting in my tent talking to myself analyzing if this trip was really the worst idea of my life, I heard some kids talking. I came out and saw two little chaps playing. I walked to them and found they were Tamilians. This was the first time I smiled in the whole day. They became my friends instantly.
They walked me through the coffee estate. The fresh air, the birds, the trees, the pond, the farm, the sun, the silence and everything about the place was paradise.
After I was done taking selfies, I asked the elder one to take a picture of me while I stepped into the cold running water.
We came back to the camp and the kids left home. The silence was a lullaby, I slept like a baby.
I woke up in the afternoon at the noise of a car. Around 4 guys about my age got out and were greeted by the camp host who took them to their tents. I wanted to approach them and start a conversation but had no clue how to. An hour later a traveller van entered the camp, they were around 9 people. They settled down in their tents and while they were having their conversations, I couldn't stay alone anymore so I walked up to them and asked if any of them had signal in their phone, I wanted to call my mom. They became my friends right after that one help. We all had lunch together, they were all surprised at my guts on taking a solo trip. After lunch the 4 guys group was playing cricket, I joined them and soon they too were my friends.
Evening we were taken to a small waterfall in the middle of the forest. The walk was about 4 kilometres through the forest but not boring as I had company. We were mostly taking pictures of each other.
The waterfall was splendid! It's not easy to describe its beauty in words, I am no poet, so I will leave a few pictures of it.
All of them got into water and were playing. For me the fun was in taking pictures of them in their cameras. They took one of mine to which I forgot to smile and they never told me about it.
Before dark we were all supposed to head back to the camp because the night is not so human friendly. I took my last selfie of the day while looking at the setting sun.
By night all of us were pretty comfortable with each other. We all sat around the bonfire and exchanged conversations about our office life, the government, the city, the other trips we took, the future trips we were planning and a bit of philosophy.
We all had dinner and went back to our tents. I woke up early next day, said good byes to every one, shook hands and left to Bangalore. It was a great experience!
The trip taught me so much about my fears and insecurities. As they say "sometimes the hardest things in life are the right things in life." When you have to be the best version of yourself around new people, you discover how nice you are and how much nicer everyone around you is. When I had no one to push me or help me make decisions, I found the real me. The little voice inside me was louder than ever, with no one to point me in the right (or wrong) direction, I suddenly found the courage to trust my own instincts because I had no other choice! Trusting your gut to make decisions is probably the most important lesson a solo trip can teach you.