Looking for a day out of Bangalore to a more quite and beautiful place among the birds. Head over to Ranganthittu Bird Sanctuary located 135 Km from Bangalore which is a home of more than 170 species of birds. Bird life includes the little cormorant, large cormorand, darter, white ibis, spoonbill, open-billed stork, painted stork, egret, heron, river term, great stone plover, kingfisher, Indian cliff swallow, and the lesser whistling teal. There are many more species too but these are the most prominant. You will need a good DSLR to capture these beautiful birds because your mobile phones no matter how powerful cannot capture the real beauty of this ecosystem. Take a Binocular also if you can.
Our Journey
We were 5, so took a car and left around 5 A.M in the morning from Silk Board. It was a surprise the roads were still busy but we got on to the Nice Ring road within 15 mins and then it was just a smooth ride throughout. Our initial plan was to visit the Sanctuary and come back but the route map had a different plan for us. As you can see in the map – Ramnagar, Channapatna and Mandya are all on the same road, so we decided to stop by and visit a few interesting places at these cities.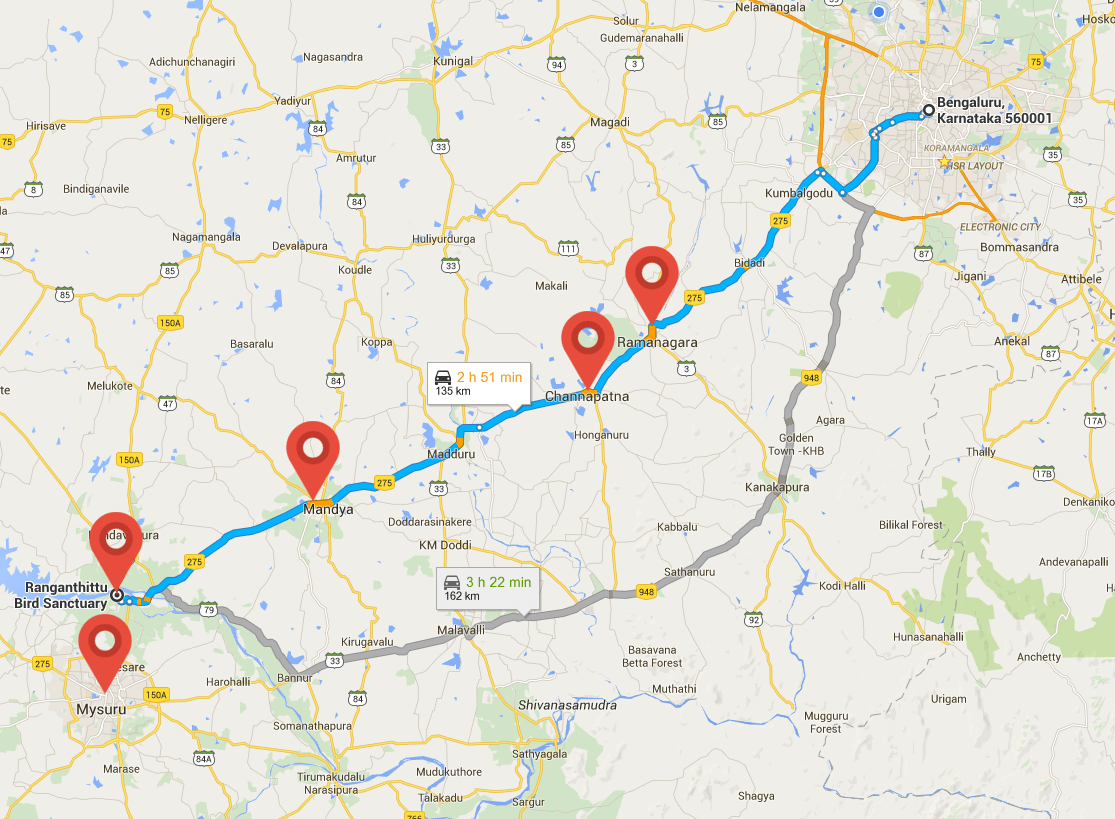 We reached our first stop within an hour. Ramnagar is the place where the famous movie "Sholay" was shot, mentioned in the movie as "Ramghad". The hill on which Hema Malini danced and Gabbar Singh had his Den is all here but we realized that we need at least half day to explore the hill so we moved on to our next destination Channapatna, famous for toys.
We reached Channapatna at around 7:00 AM and found that most toy shops were closed. Nothing else seemed interesting to see in Channapatna as per Google so we moved on. Within a few KMs from Channapatna we stopped at a South Indian restaurant for breakfast. Masala Dosa and Filter coffee and we were done. Right next to the restaurant was a Toy shop and visiting that shop was equal to visiting Channapatna itself.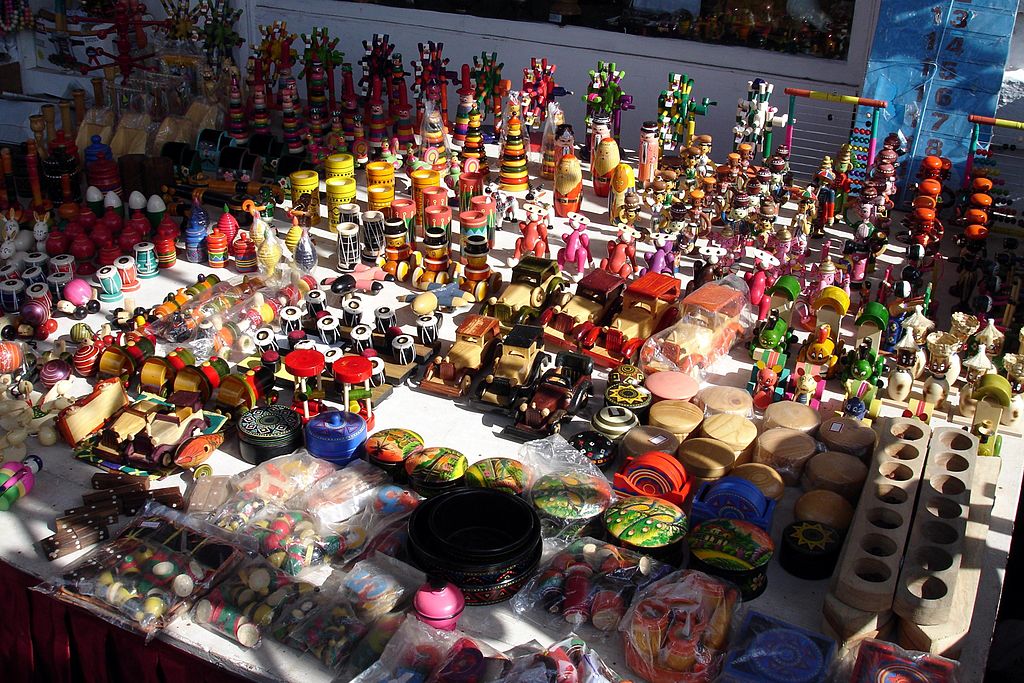 Next up was Mandya. On the way was Heritage Winery factory. We could not resist but stop by but unfortunately we were too early for this place, it was 7:30 at that time and the winery opens at 9:00 AM. The owner was outside and he said we can take a look inside. It seemed like a team outing spot and had basketball court, bar room, wine store, park and stay rooms. The place is beautifully designed and is surrounded by 100s of acres of green farm lands. The fresh air and the strong smell of grape wine from the factory is sure to make you fall in love with this place. I still can't get over the memory of that strong smell of wine while I am writing this blog. We even wished we had a device to somehow capture that smell and be able to experience it back in Bangalore. The vineyard next to the factory had young plants and were yet to show any ripe grapes. We played basketball, clicked some pictures and were back on road.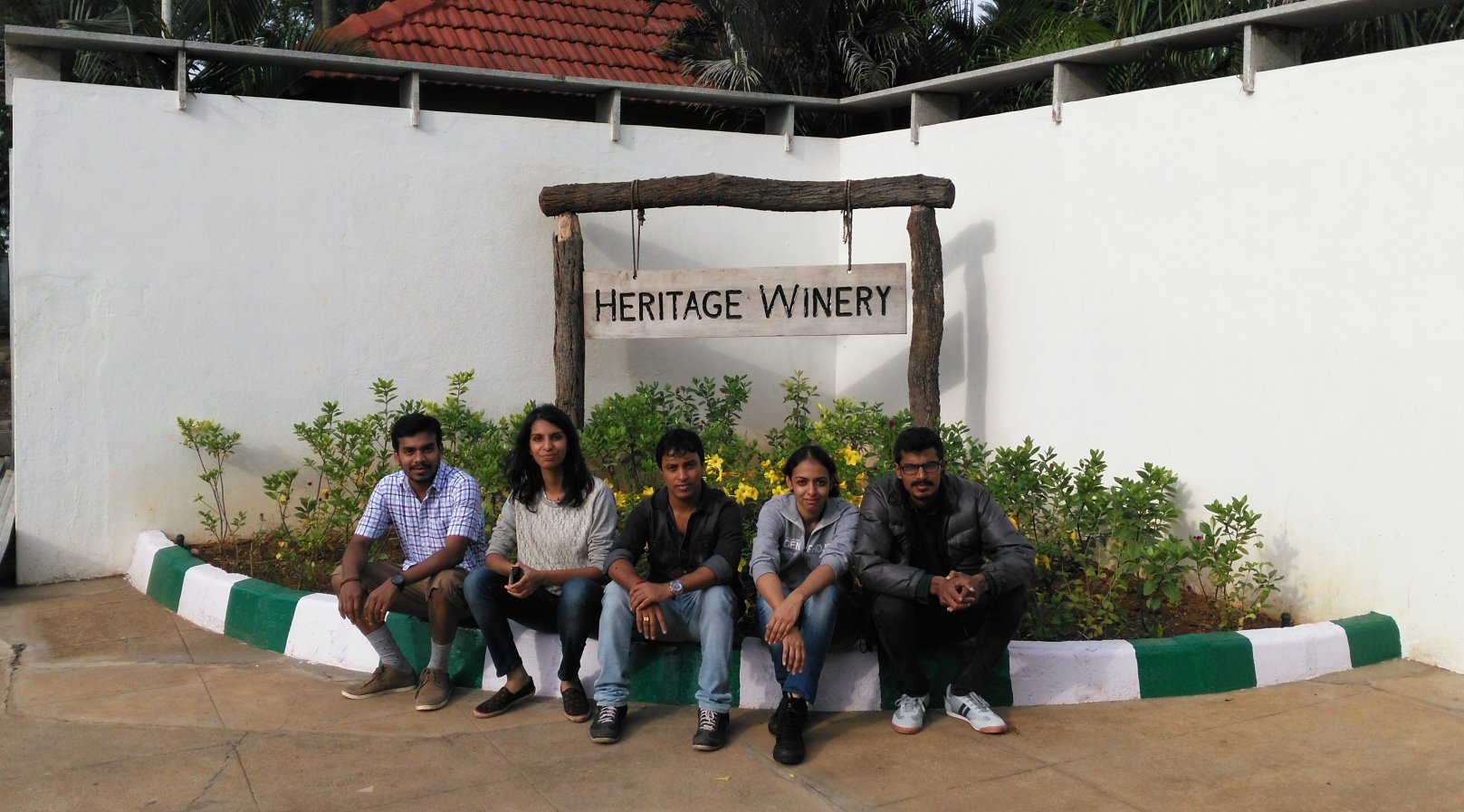 We reached  Shivanasamudra, Mandya Dist. around 10:30 AM, land of the famous Sri Ranganathaswamy Temple dedicated to God Ranganatha, a manifestation of Lord Vishnu. An inscription at the temple reveals it was built in 984 A.D by the Hoysala kings. It has a beautiful architecture which is sure to surprise you it was made by humans 1000 years back.
If its too crowded I advice you take a peak at the lord and come out as soon as possible or else you would end up wasting your whole day in the queue. The Guide Map outside the temple shows a few places around this temple of historical significance.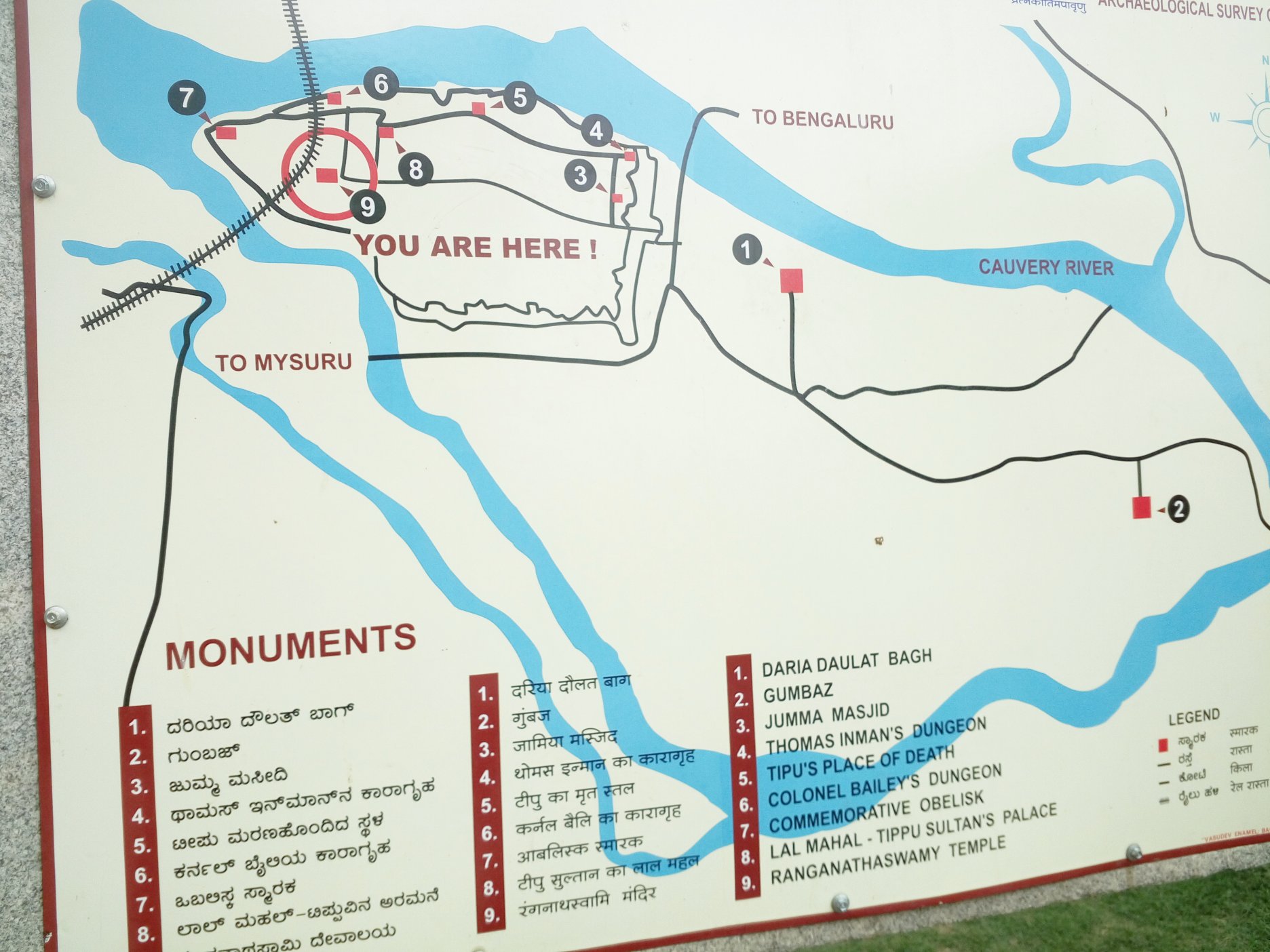 You may decide to visit some or all of them, they are close-by and at walkable distances. We decided to see Colonel Bailey's dungeon. Nothing interesting about it except that its located next to cauvery river. You can chill here for some time sitting on top of the wall, look at the river, take some selfies and admire the railway bridge next to it.
Next up was the Ranganthittu Bird Sanctuary, our real destination. Its not far from this temple and hardly took us 30 mins. The entry ticket costed 60 Rs. per head. The park was well maintained, clean and well organized. You can park your car and walk into the sanctuary. Its surrounded by many species of trees especially the tall bamboo grass. You would get a feel of walking into a forest, it was cool and silent. No one seemed to worry about us getting close to the river so we spent some time sitting next to it.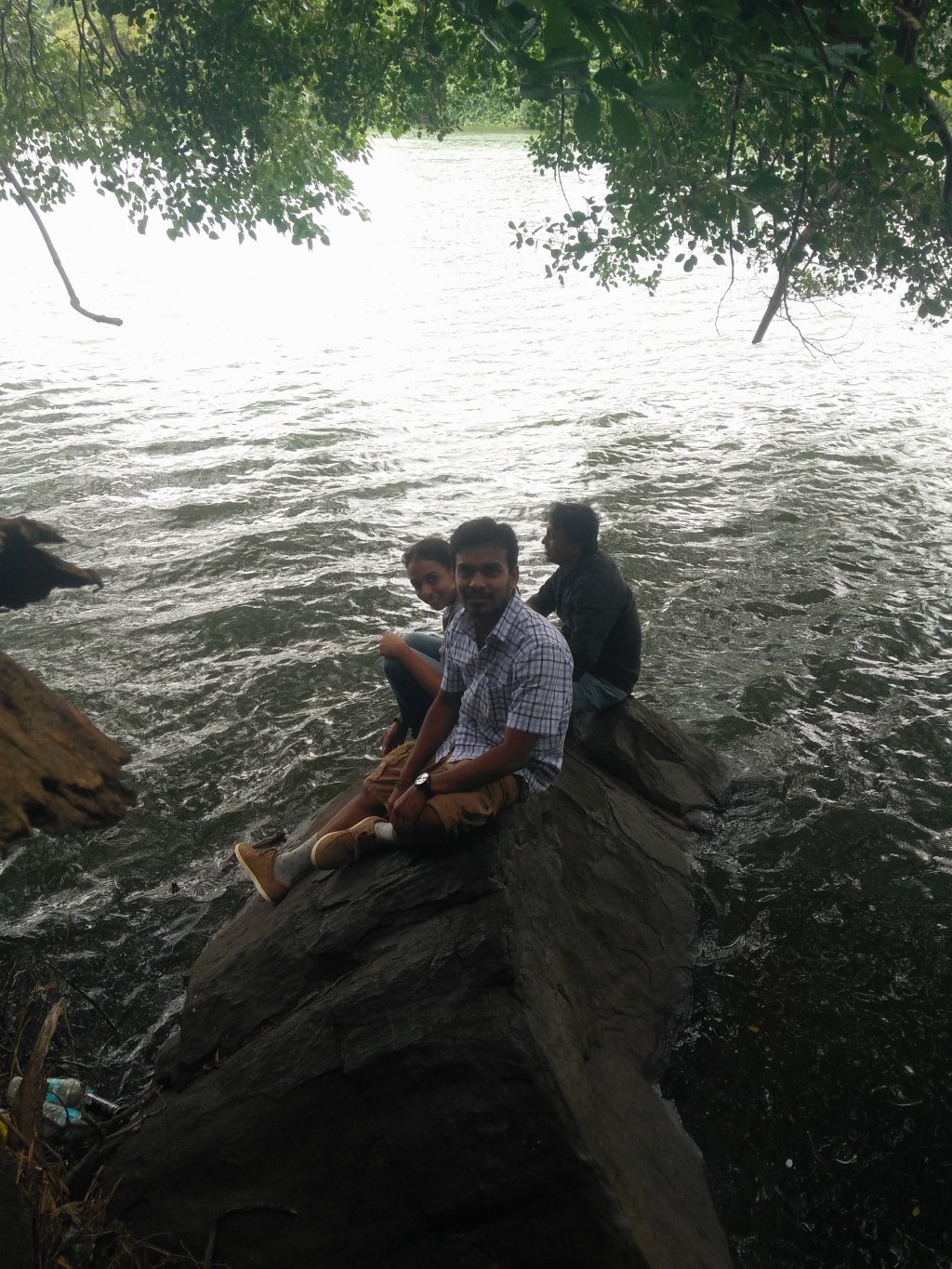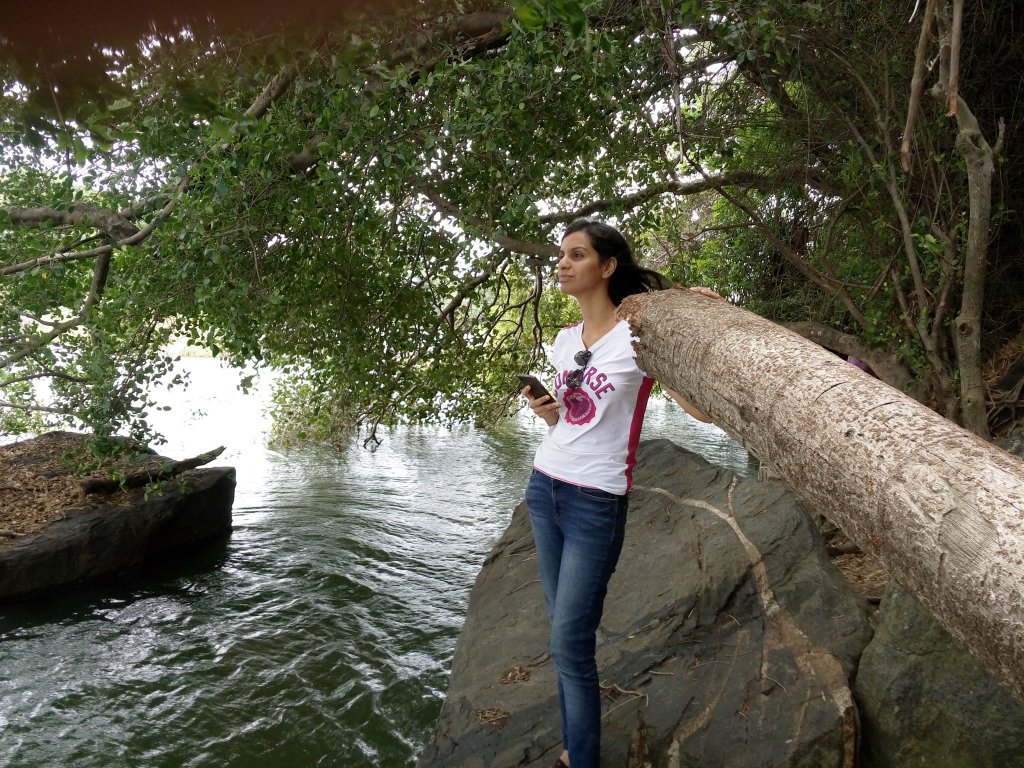 You can see thousands of birds flying around, screeching and making noises on their huge nests. The scenery around is filled with thick forest. A good DSLR camera is a must if you are a photography lover and would like to capture these birds in their natural habitat.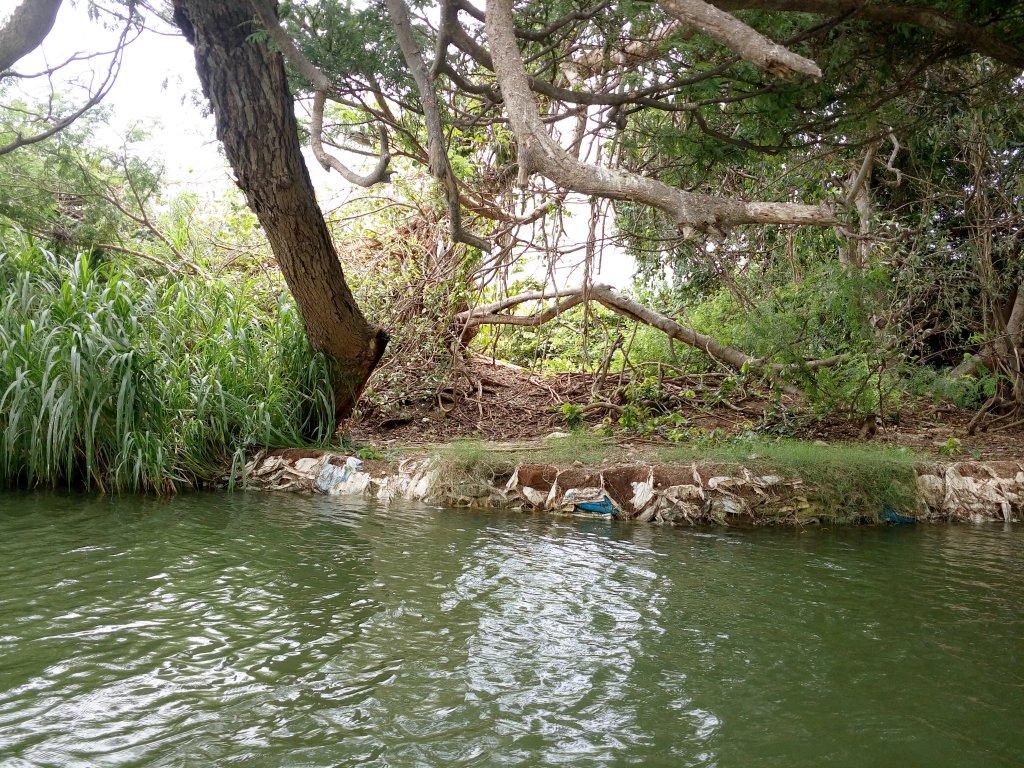 The boating experience takes you very close to the crocodiles chilling on top of rocks. At one time we got too close to the crocodile scaring the hell out of us. The boat man was quick enough to row us away and save us from the powerful jaws of this beast.
While on boat you can watch the birds from very close, they didn't seem to care about humans coming so close to them. The birds were infinite in number and the aerodynamics of these flying birds is an amazing treat to the eyes. We spent around two hours in there and around 30 minutes sitting next to a pond full of Lotus plants watching dragonflies, fishes, frogs and kingfishers hunting.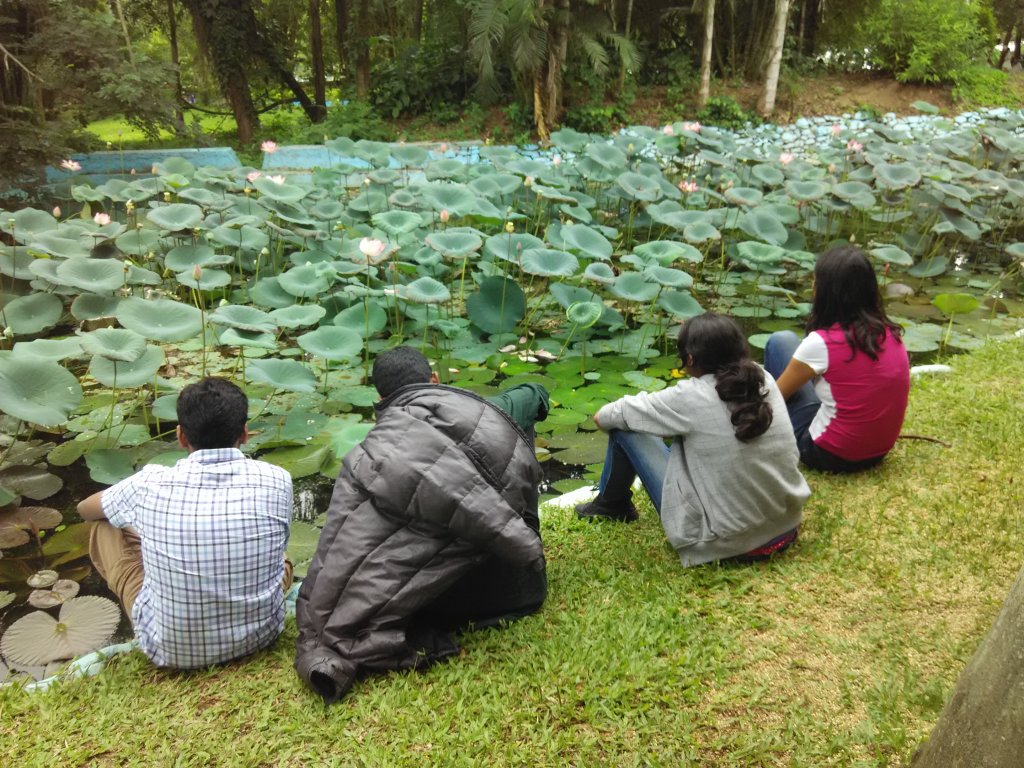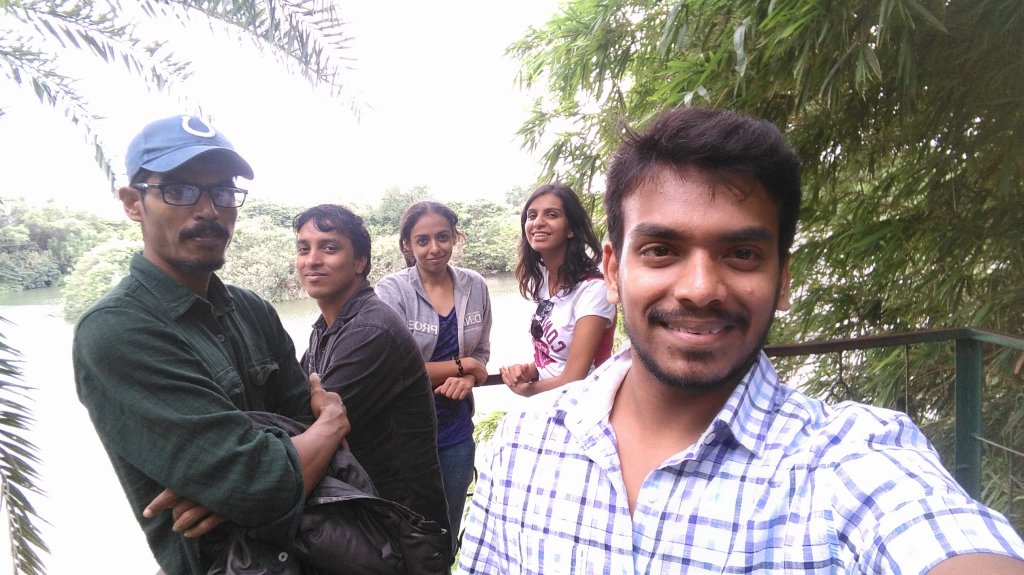 It was 1:30 PM and we were hungry. We headed to the cafeteria, the menu looked good but one of our friends suggested the famous RR biryani house in Mysore for lunch which was just 15 Kms away from our current location. We got into the car and drove to Mysore. This was probably the first time that day I encountered Bangalore like traffic again, mysore is pretty dense. We reached our spot RRbiryani restaurant in another 30 mins which was right in front of the Mysore Palace, it was crowded, we waited a bit to get a table for 5. We had biryani and Meals. Your stomach won't be disappointed I promise! After the lunch at around 3:30 we were back on road to Bangalore. Thanks to the evening traffic, we reached Bangalore at 7:00 P.M.