Road trip to Avalabetta and Nandi Hills from Bangalore
An idea of a trekking trip took us to the peak of Avalabetta hill which is around 100kms from Bangalore on Hyderabad highway.
We started at around 7:30 A.M and stopped at Nandi Upachar right next to the road leading to Nandi Hills. The restaurant was crowded, we had to wait 10 mins for a place. The food was tasty but the service was slow, I would blame it on the number of customers they had to serve. Right after our breakfast we were back on road.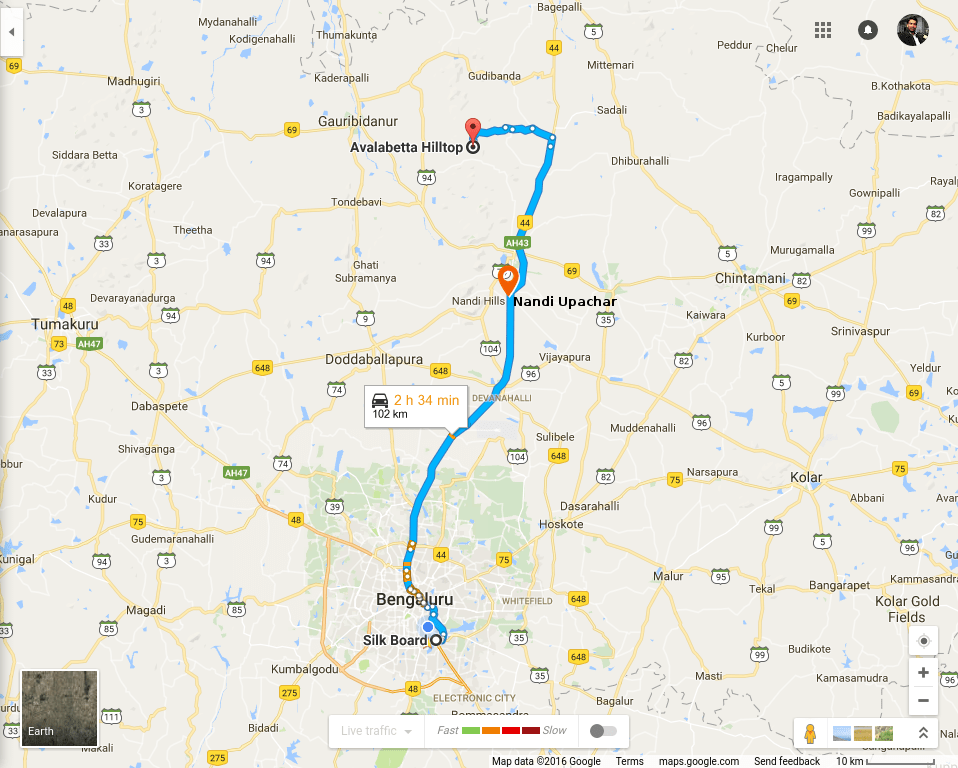 The drive was smooth, I hardly switched gears. The scenery around is a delight to watch. We found a marigold farm we couldn't resist stopping by. We took some pictures and were back on road.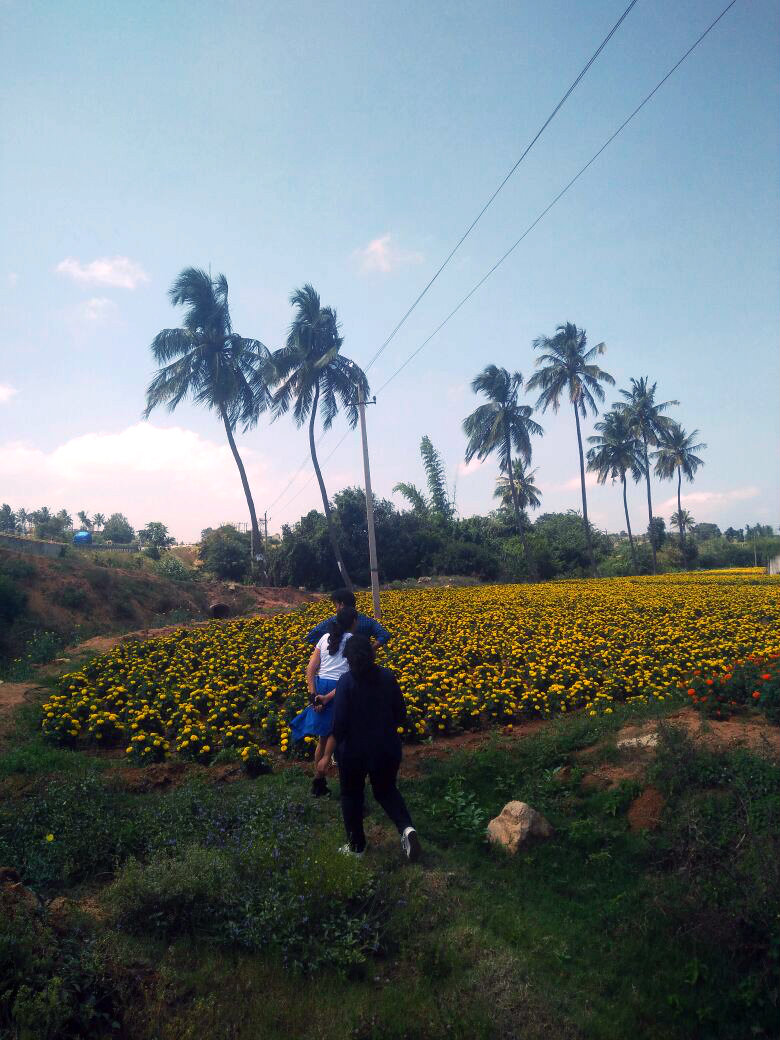 Few kilo meters from the marigold farm ended our highway route from where we took a left to enter the Yerramaranahalli village. The road wasn't good as expected but was drivable. A lot of bikers were riding back home as it was noon already. They probably came a lot earlier in the morning.
We again took a break for a while to check out the farms. A friendly villager came and asked us where we are from in Kannada. She may be wondering why we are so excited to see the corn fields.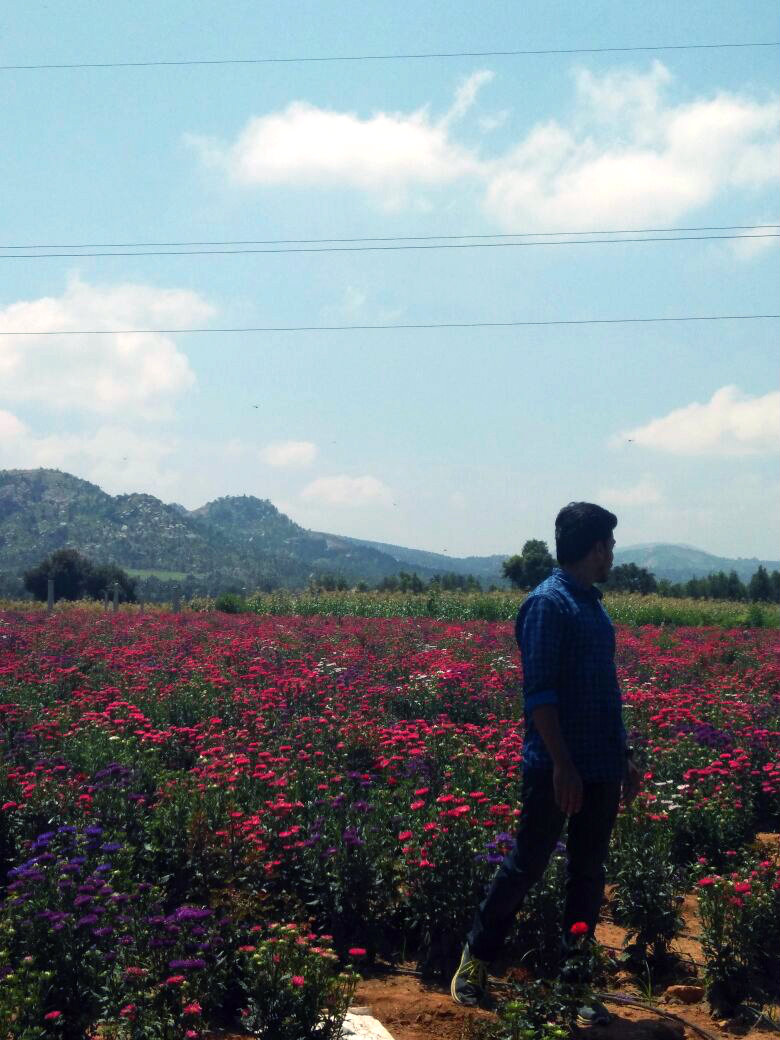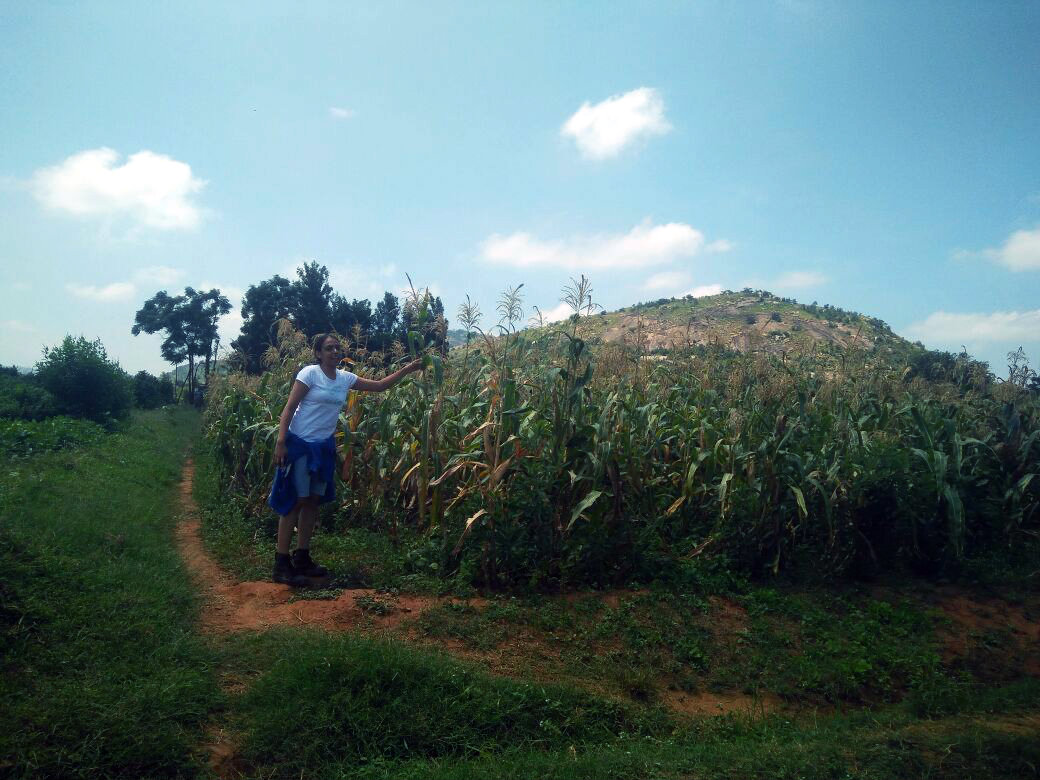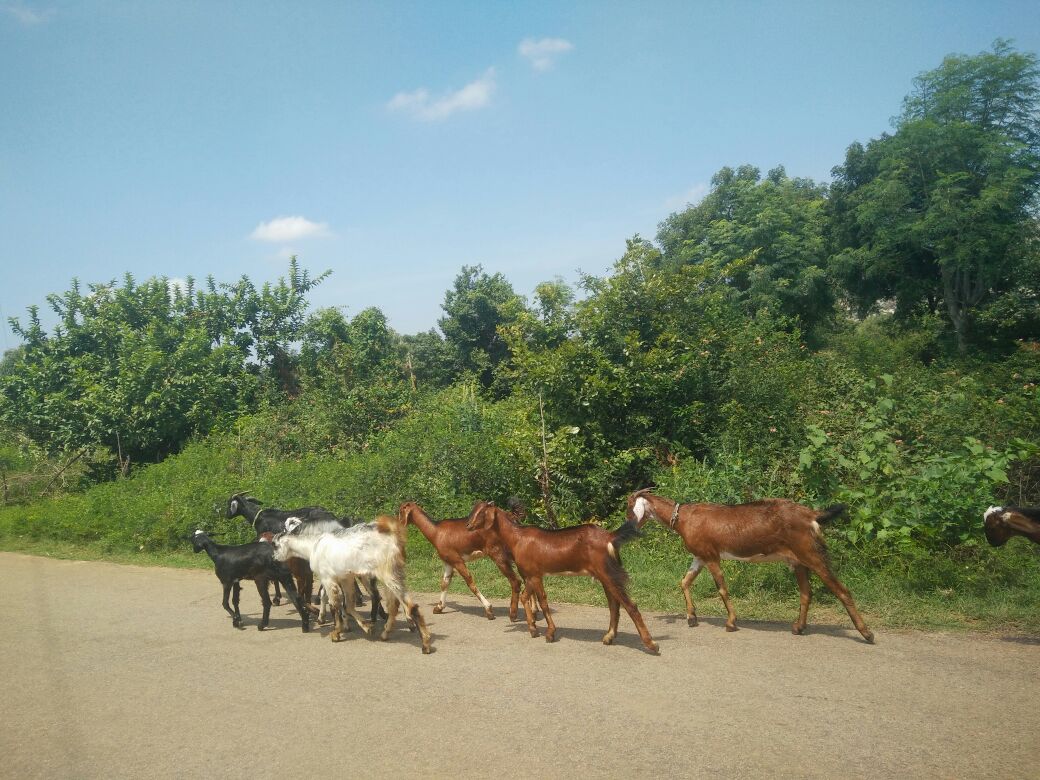 The slope uphill was steep with bikes and cars coming from both sides. It was a tough ride but we reached the top without much problems. The place was crowded more than I expected but had ample parking space for cars and bikes. There is no entry or parking fee. There are many small shops up there one can buy water, fruits, juices, cigarettes and chips from. Visitors can look around, take selfies, sit and chat with friends or just sit and stare at the world.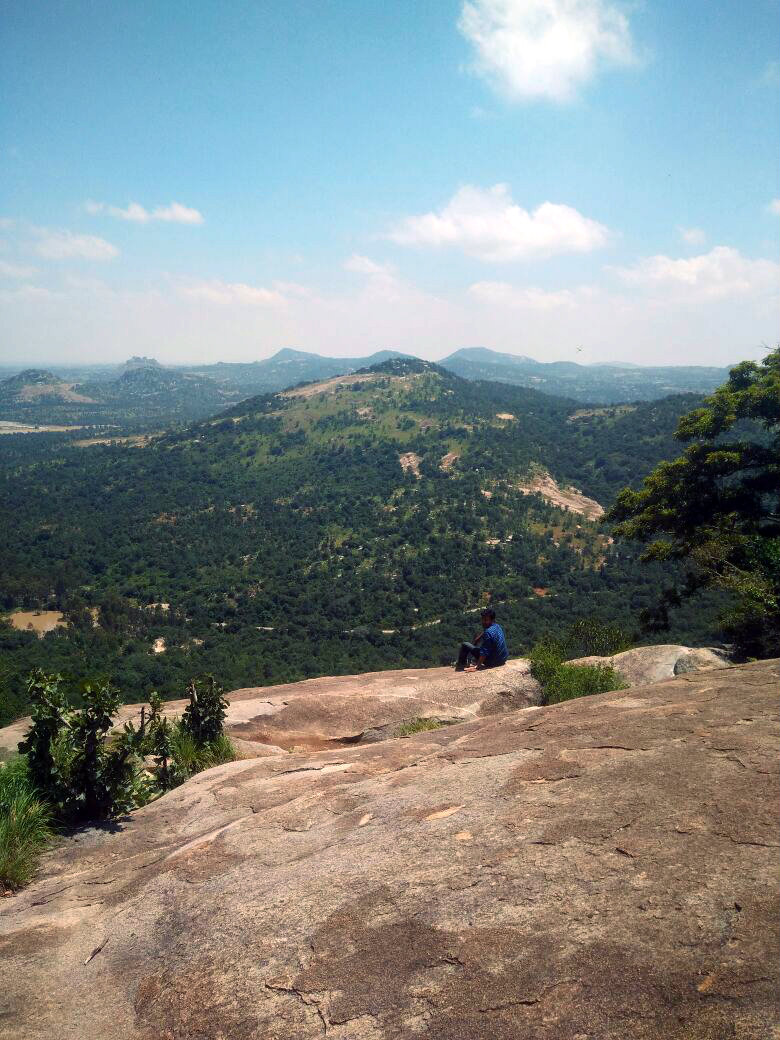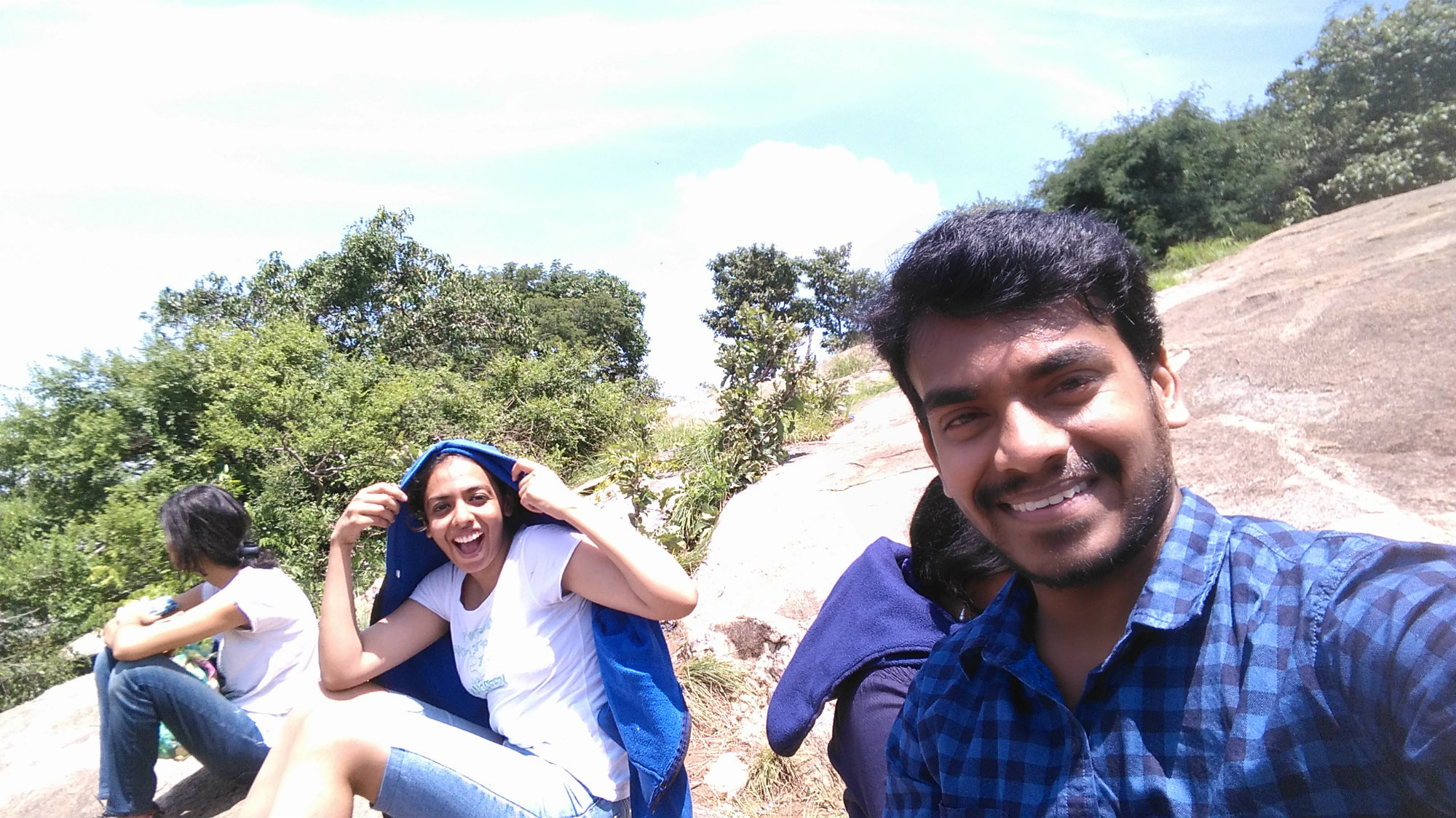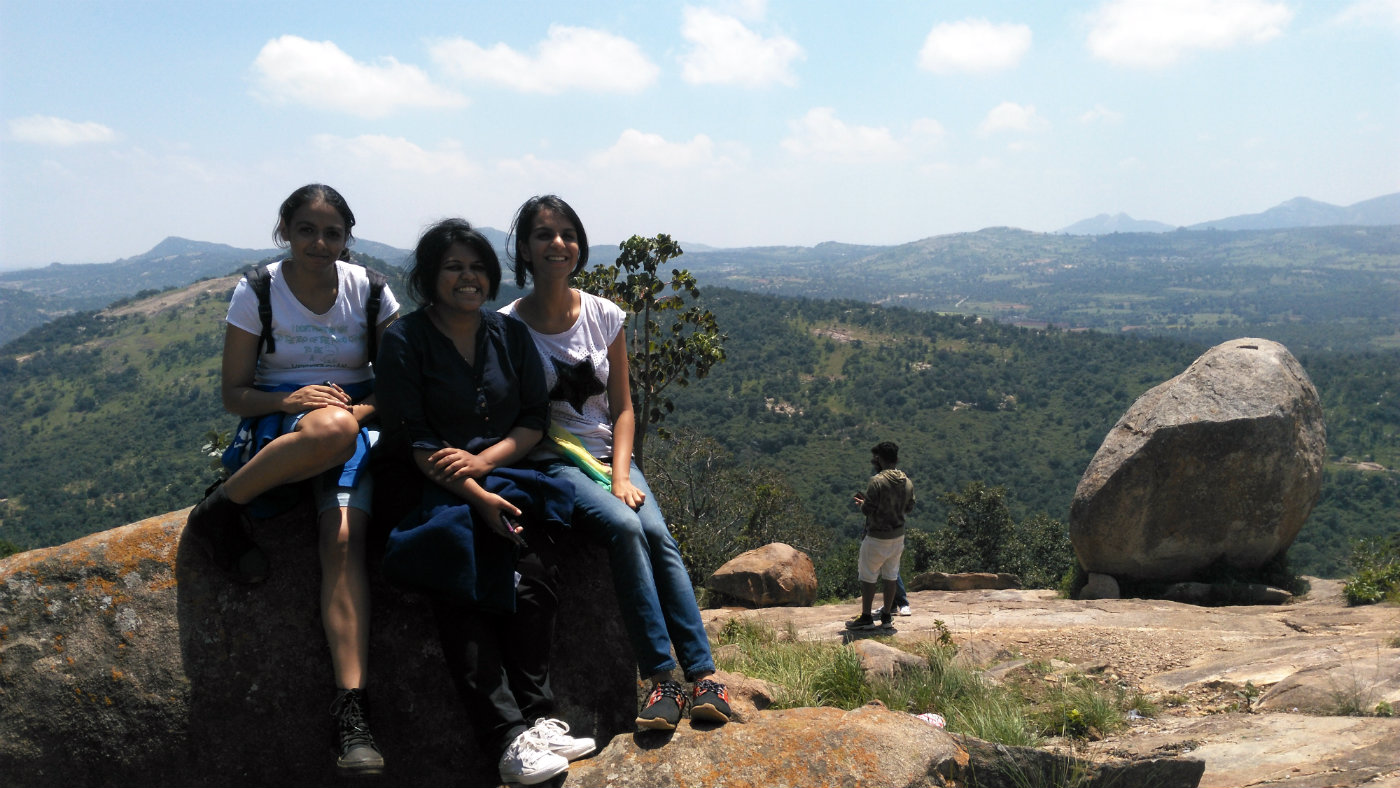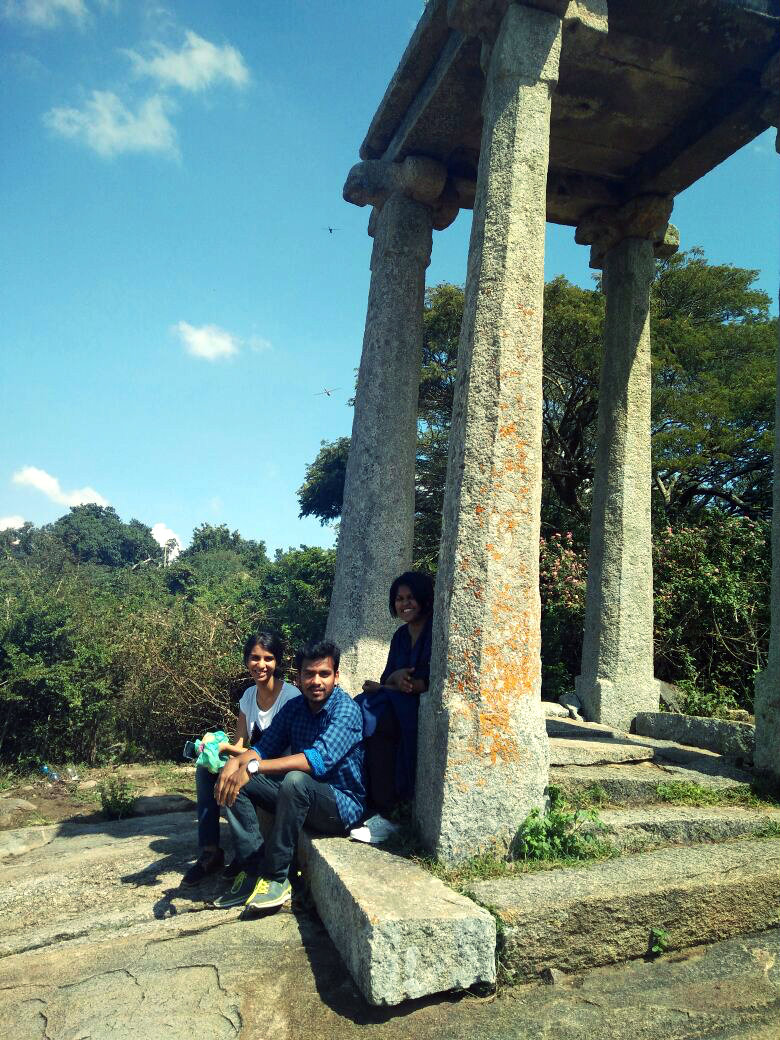 We wanted to take a picture at the much talked about scary spot but unfortunately it was closed. There is a temple at the top you reach by stairs. The walk up the stairs was physically exhausting but the view from top is worth it.
There are many monkeys running around the trees. The temple priest asked us to keep our phones inside as the monkeys may snatch them.
We came down the stairs and were back on road. It was 4:00 P.M and Bangalore was just 2 hours. We decided to visit the Nandi Hills as they are open till 6:00. We followed the Google Maps and reached Nandi hills in an hour. It was near sunset which made Nandi better than I ever experienced it.
Here are some of the pics of the beautiful evening taken by us at Nandi Hills.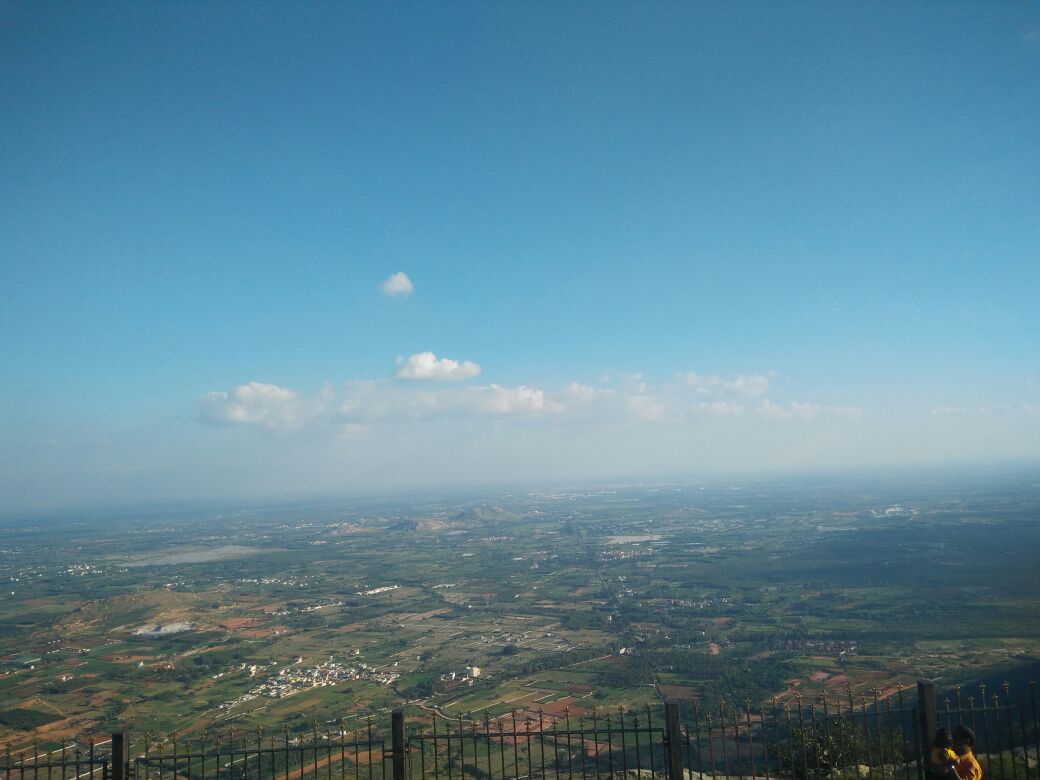 It was still fairly crowded for the closing time. A perfect picnic spot for families and friends.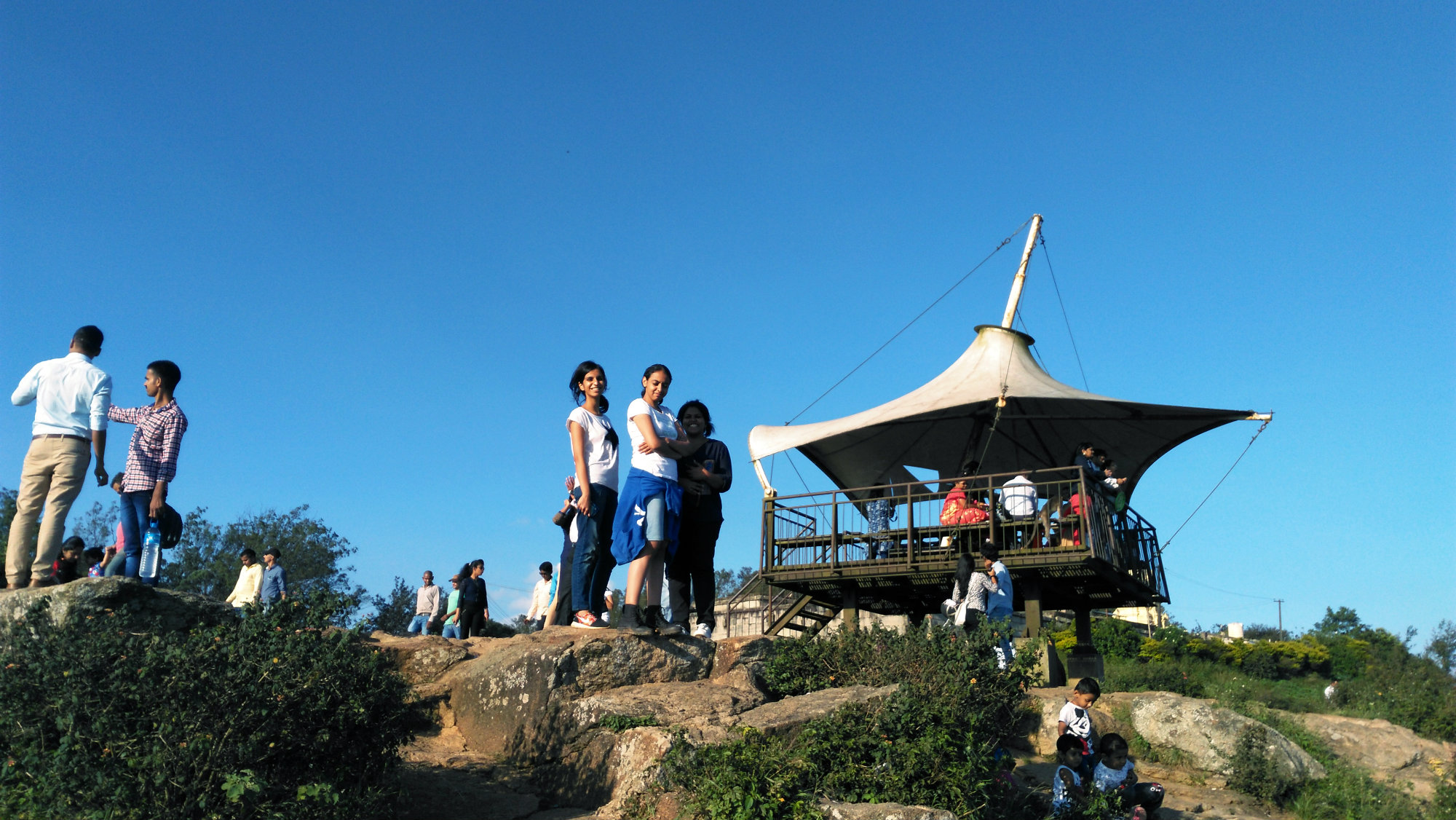 Heading back we found two monkeys sitting on top of our car. We had to ask the security to help us.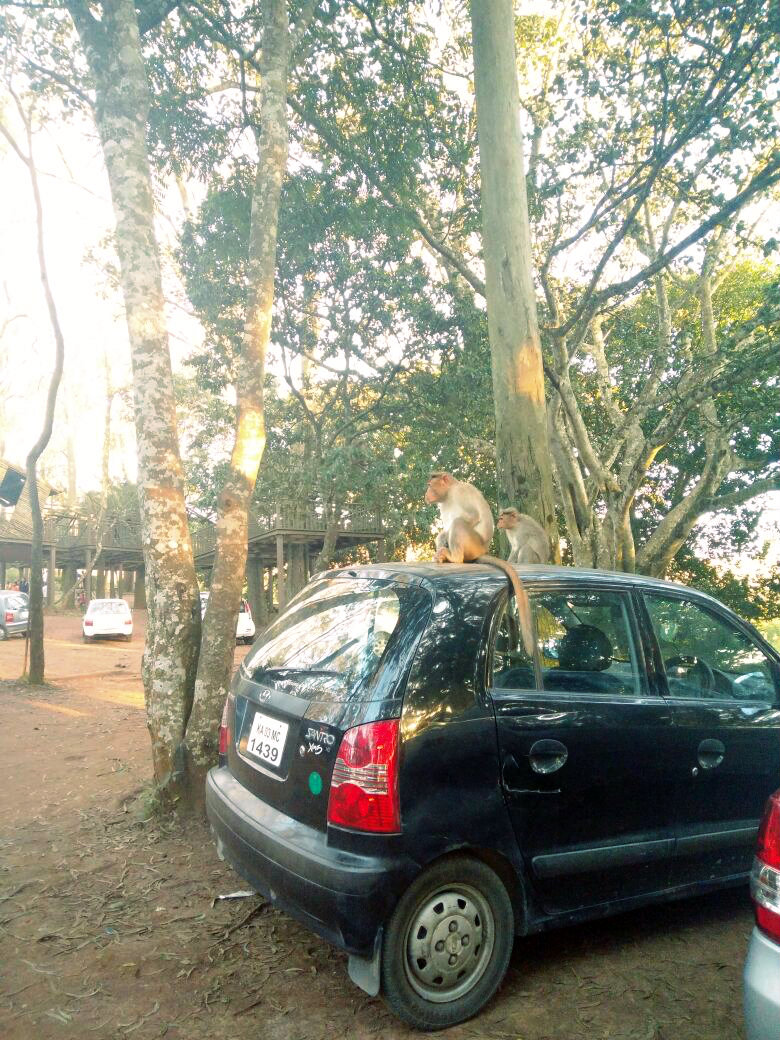 The last time I came here was to see the sunrise, after 7 years it was the sunset.